We are posting a series of articles with stories from our employees in Ukraine in their own words. Below is one of those stories; if you'd like to read more, click here.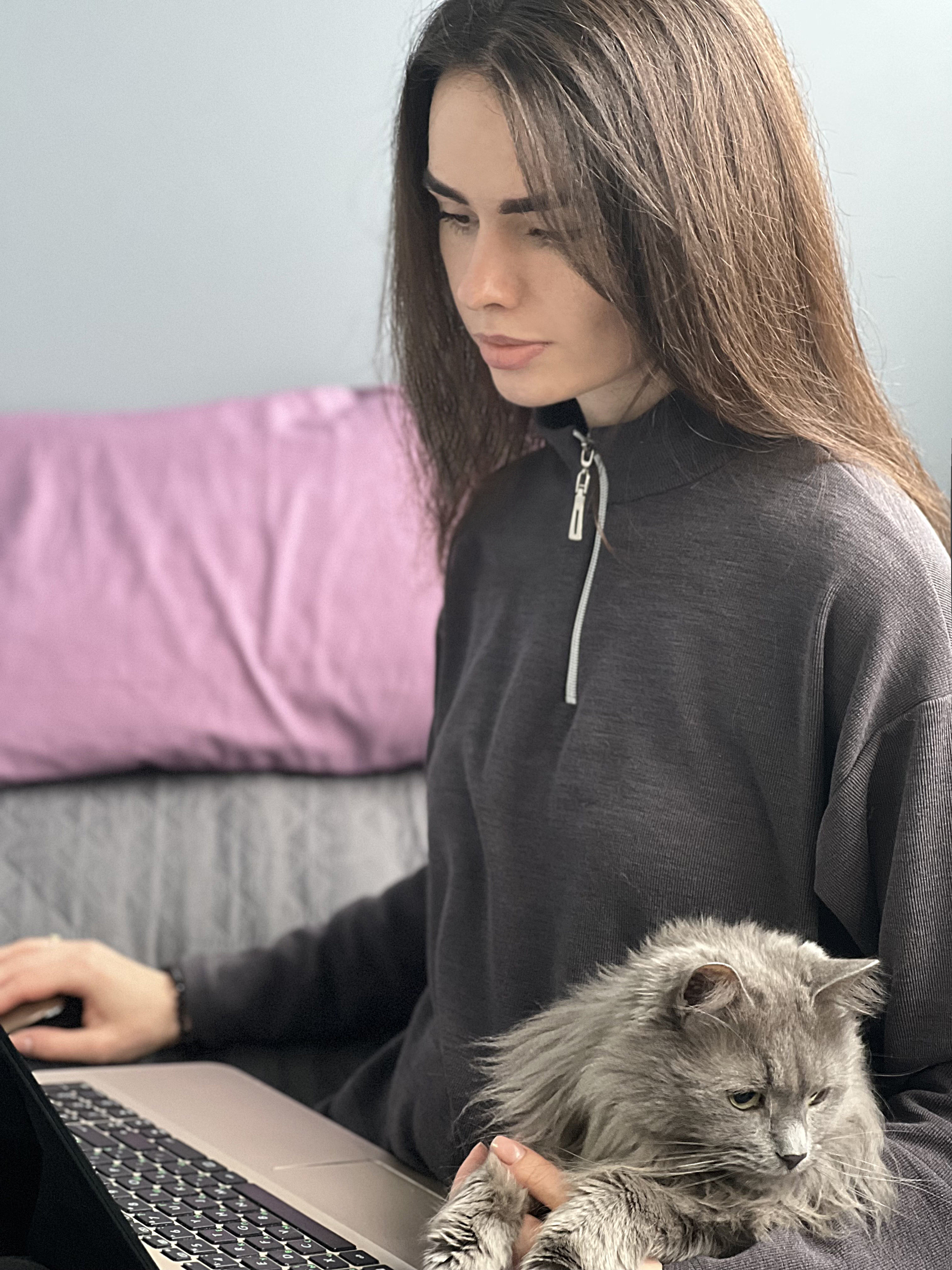 Julia
On February 21, 2022, Putin recognized the legitimacy of the so-called Donetsk and Luhansk People's Republics within the entire geographical borders of these Ukrainian regions. I understood that there would probably be a war. I was thinking: "Tomorrow I'm packing the emergency go bag." At 6:20 on February 24 my friend called. I did not hear the first call, after the second, half-awake, I looked at the phone and did not understand what was happening. The third call was to my husband. Kyiv was bombed. I couldn't believe it.
Probably, as it always happens, some people said something to other people, and so on, and panic was unleashed. I went online - the whole news stories were about the full-scale Russian invasion. My husband was still on the phone, and I was running to pack the things. An hour later, even on our quiet street in the residential area, a traffic jam formed. All exits from Irpin were blocked by traffic jams. The fuel tank in the car was half empty. There were long queues at the gas stations. It was scary to be stuck in a traffic jam and spend all your fuel. We decided not to panic and wait for things to calm down. Then it got loud. Helicopters rumbled, russians bombed the airport in Hostomel (near Irpin).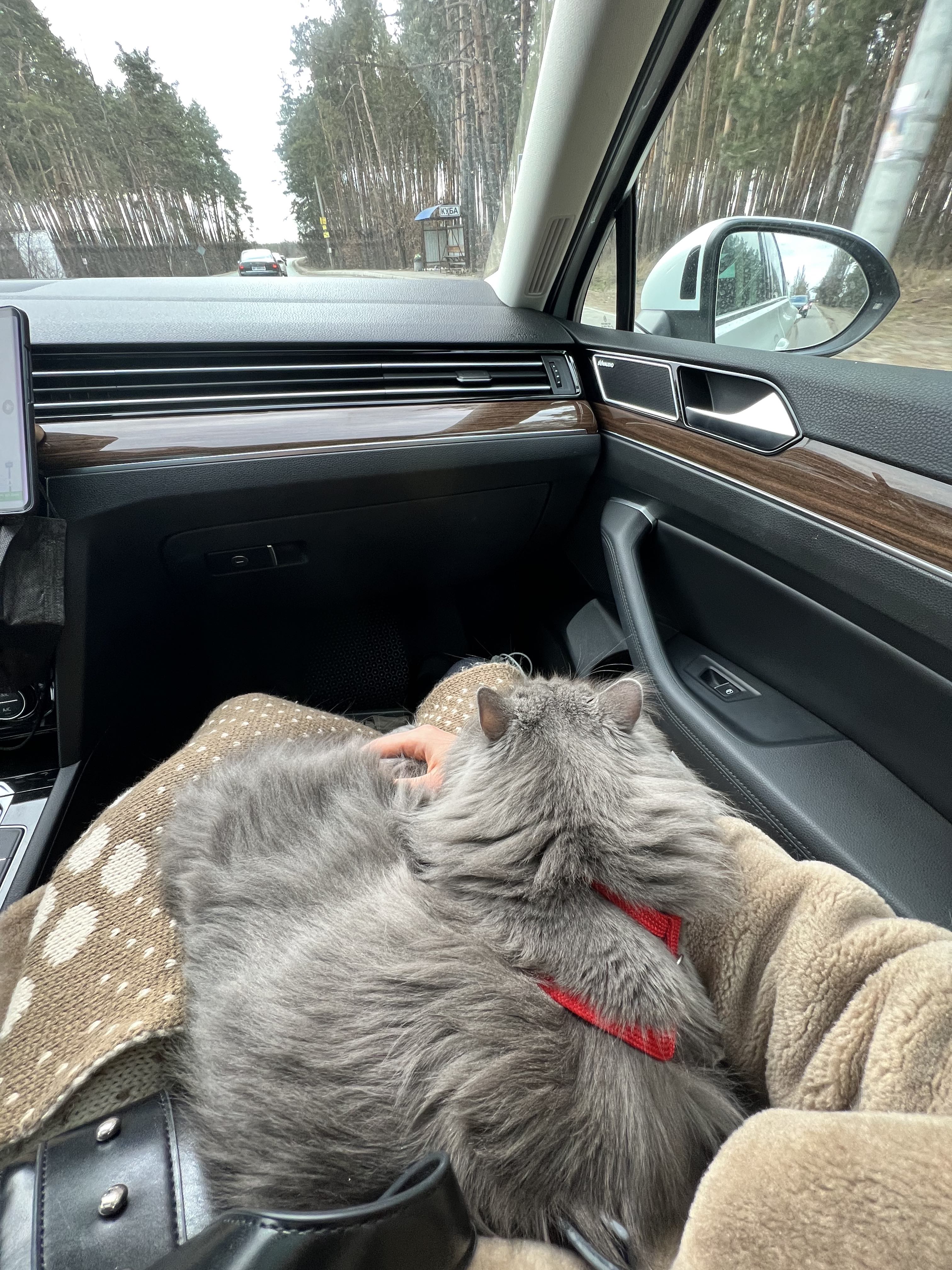 After a while I saw a jet fighter from the window for the first time, I heard explosions and we moved to the hallway, away from the windows. I understood that we would not leave today. In the afternoon I started working, which helped to distract. Later we decided to go outside and inspect the nearest bomb shelter. It is at this moment that another powerful explosion was heard. We were waiting for the sun to rise, sitting in the hallway again, dressed, and hearing the constant explosions in Hostomel and the roar of aircraft, we did not dare to go out.
The enemy was closer than ever. After some time, the bridges from Irpen started to blow up and we understood that the route to the exit was possible only between Irpin and Bucha, which is even closer to Hostomel. It was then that the first enemy column of vehicles was defeated on the turn from Hostomel to Irpin. We understood that this is the time to flee. So, my husband and I, a cat and 2 suitcases left home with no idea of how soon we could return and whether there would be anywhere to return.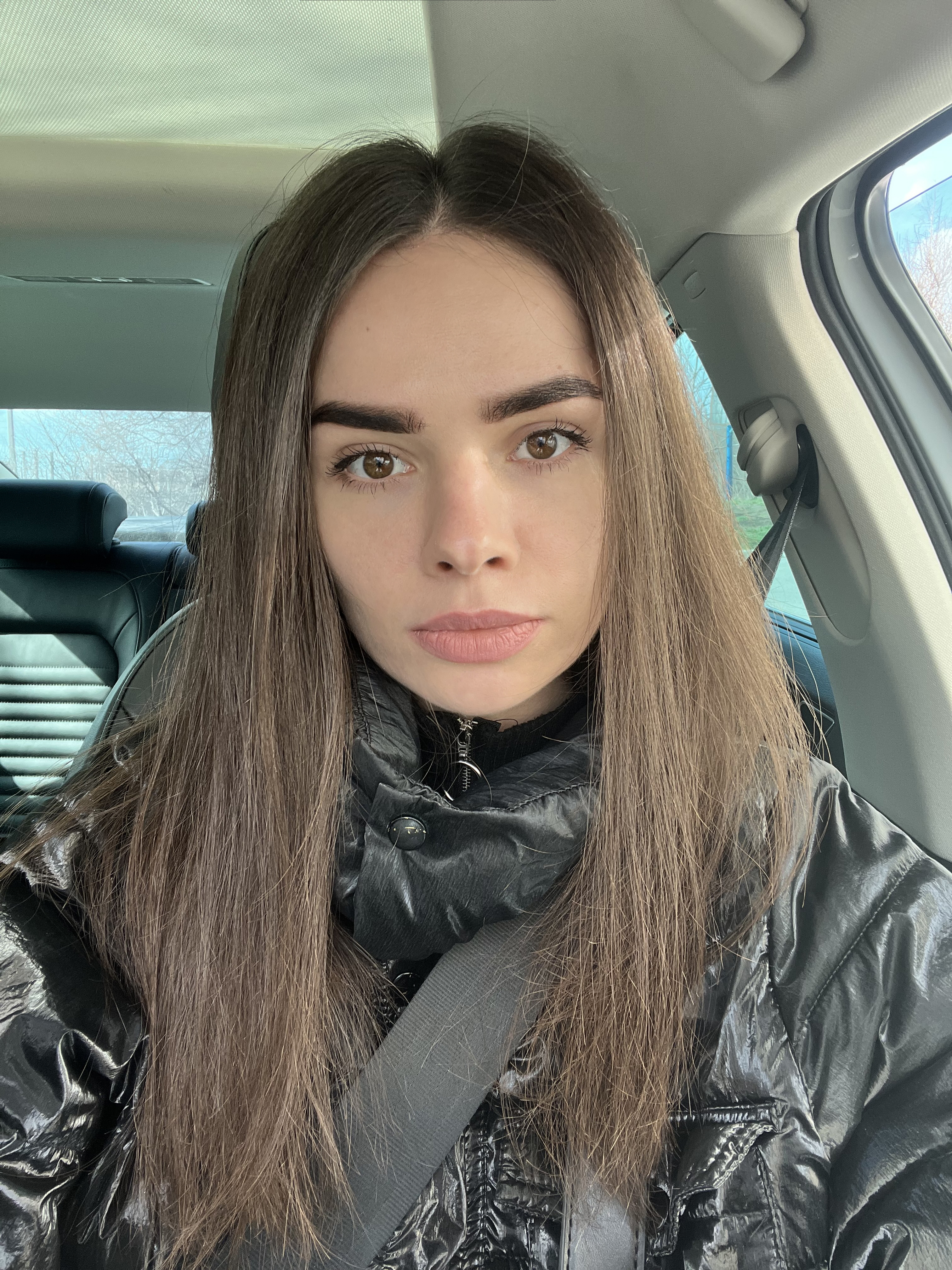 Now we're at the safe place, but we don't ignore air sirens and keep going to the shelter if needed since you never know where they can strike. I am happy to have a job at this extremely hard time and I am grateful for everything Software MacKiev company does for us. It's also heart-warming to hear from customers who are offering their help.
Update:
In the summer, my husband and I returned home to Irpin. Fortunately, our house survived, only the windows were broken. Although some apartments were destroyed by artillery. The scale of the devastation was simply shocking. It was very sad to see burned and destroyed beloved streets and to understand what atrocities were committed in Irpin and neighboring Bucha. Also, in the summer, my husband was drafted into the Armed Forces of Ukraine. Now he is serving in the rear, and I am trying to support the army and the affected people.
Since October 10, the Russian Federation began actively shelling Ukrainian cities and civilian infrastructure. Even the city in western Ukraine, where we were in the first months of the war, regularly suffers from missile attacks. Power outages began. It was difficult to adapt, but we Ukrainians are very resourceful and work even in these conditions to be able to support the economy. And despite all the difficulties, my city is slowly recovering and trying to heal its wounds.