How do I install Family Tree Maker for Mac?
1. Insert the Family Tree Maker CD into your Mac's drive, or double-click the .dmg file that you have downloaded or that is located on your FTM USB Drive.
2. In the window that appears, double-click the Family Tree Maker 3.1 Installer icon to launch the application installer.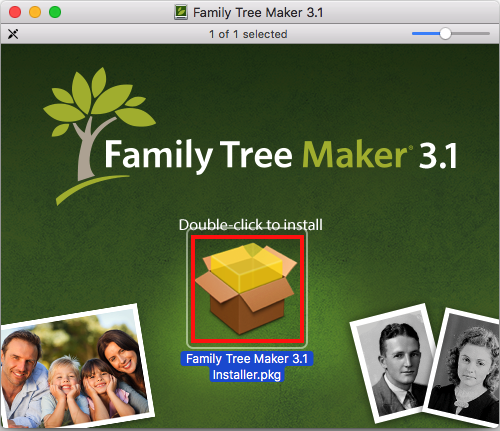 3. On the Introduction screen, click Continue.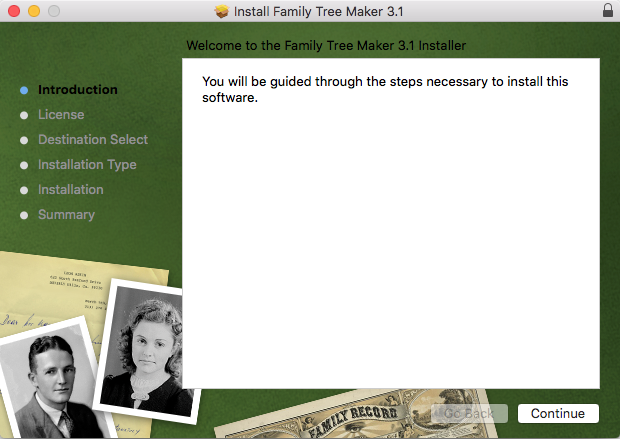 4. Review the license agreement, and then click the Continue button.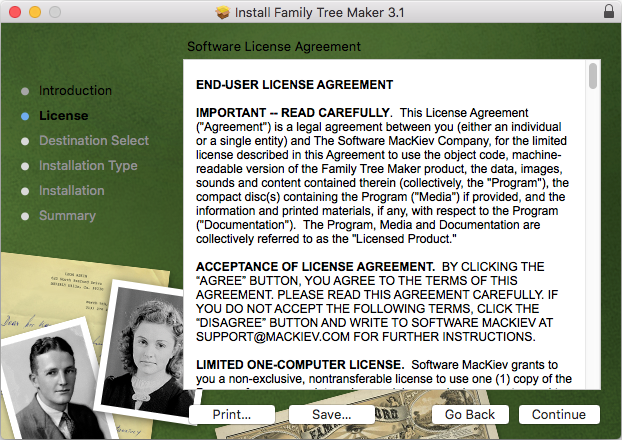 5. If you accept the terms of the agreement, click Agree.

6. Leave the default installation location selected, or click the Change Install Location button if you want to choose a different location to install Family Tree Maker. Then click Install to begin the installation process.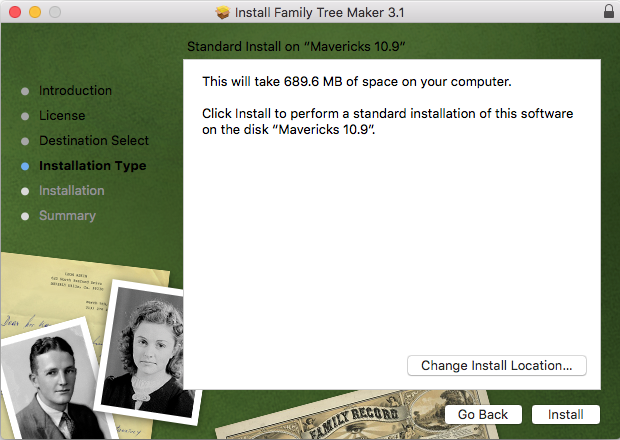 6. Once installation is complete, click Close to quit the Family Tree Maker Installer.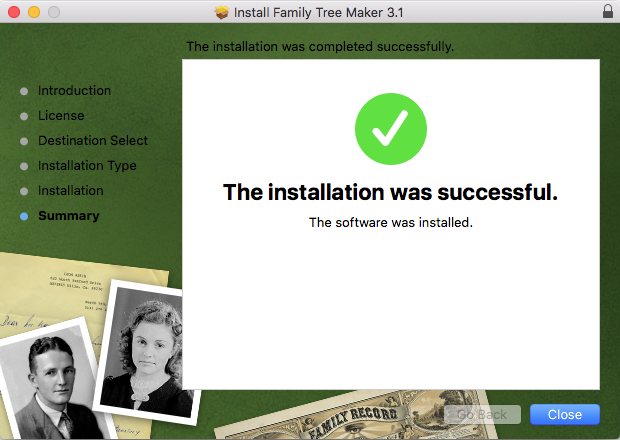 To open Family Tree Maker, just double-click its icon in the Applications folder, which contains in a list of all the applications you have on your Mac. To open the Applications folder, click anywhere on your desktop, click the Go menu at the top of the screen, and then choose Applications. If you want to add the Family Tree Maker icon to the Dock, just drag it there from the Applications folder.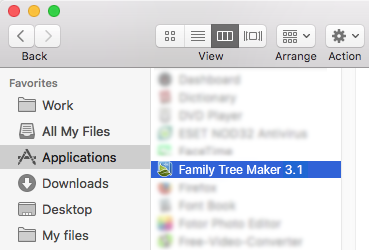 If you experience any problems installing Family Tree Maker, please click here for further instructions and troubleshooting tips.