How do I merge source groups in Family Tree Maker for Mac?
With your tree open in Family Tree Maker for Mac:
1. Click the Edit menu and choose Manage Sources.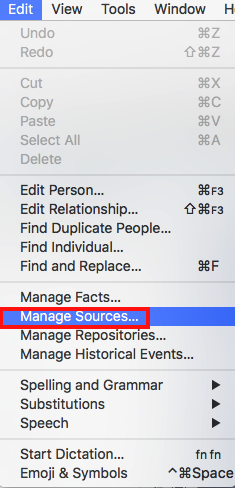 2. In the Sources dialog, find and select the source group you want to replace and click the Replace button.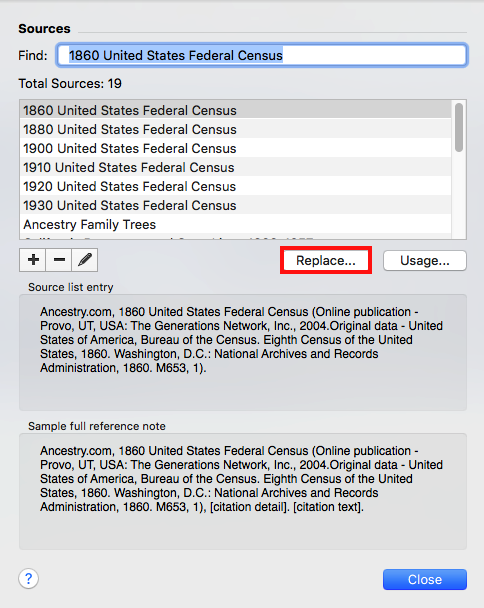 3. In the Replace Sources dialog that appears, find and select the replacement source group and click OK.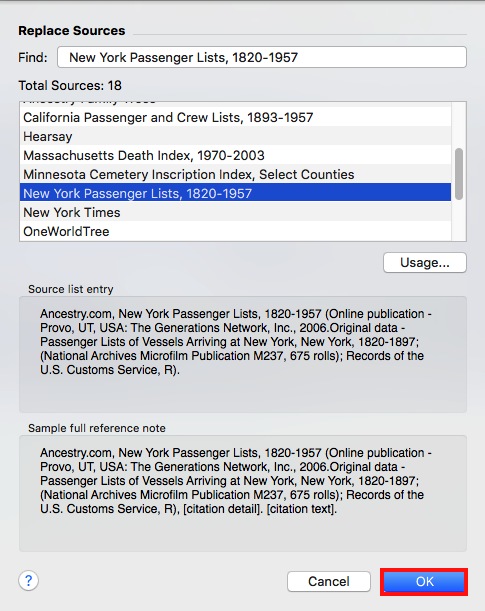 4. A confirmation message appears. Check that the sources are being replaced as you want and click Replace.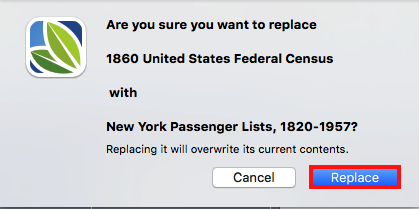 5. The updated Sources dialog opens. Click Close.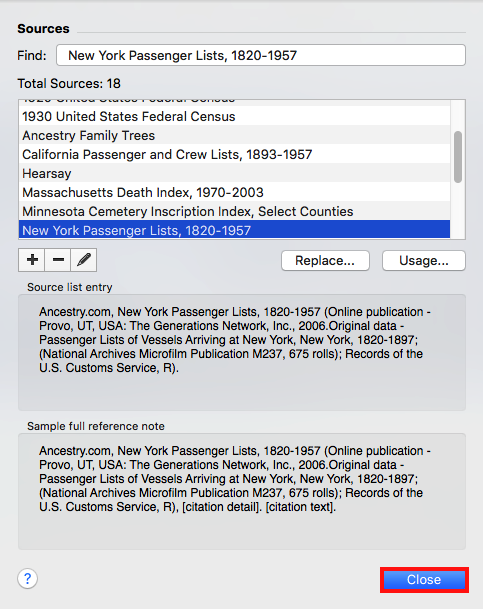 The source group you selected in step 2 is now replaced. All citations previously listed under it will be listed under the replacement source group that you selected in step 3.