Adjust the color theme for Family Tree Maker 2008-2014
Answer ID 1247
How do I adjust the color theme for Family Tree Maker 2008-2014?
1. Click the Tools menu and select Options from the drop down menu.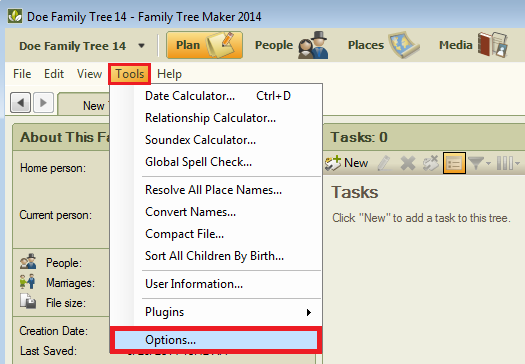 2. From the General tab, use the Color theme drop down menu to select the desired theme.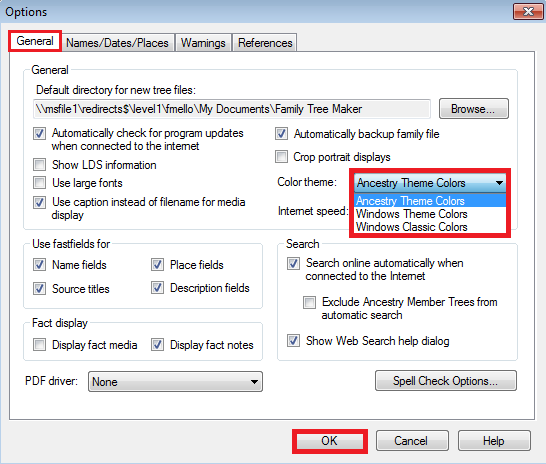 Ancestry Theme Colors - This is the default for Family Tree Maker 2011-2014. It uses a color scheme similar to Ancestry.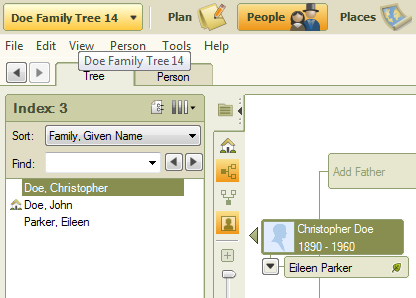 Windows Theme Colors - This assigns the same color scheme you have assigned to Windows.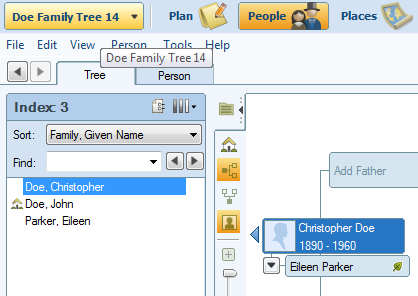 Windows Classic Colors - Displays the Family Tree Maker window in a Windows classic style and configuration.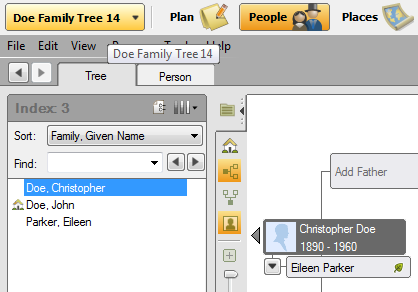 3. Click OK. The color theme will update automatically.