FTM 2017 FEATURES
COLOR CODING FOR THE REST OF US
We hope you'll like our elegantly simple color coding which allows you to make powerful discoveries by allowing up to eight colors on a single person in your tree. You can start by coloring all four lines of your entire tree with a single click on a choice of four color groups for Ancestors. The first color group is the classic set made famous by Mary Hill.
And then perhaps add a color for a particular attribute -- such as all those who served in the military - by creating a list in the Index and applying a color to it. Oh yeah, and then SAVING that list. Testers reported being stunned to discover relationships they couldn't have guessed in their huge trees. Or finding ancestors with similar names were not from the same family after all.
What will you discover?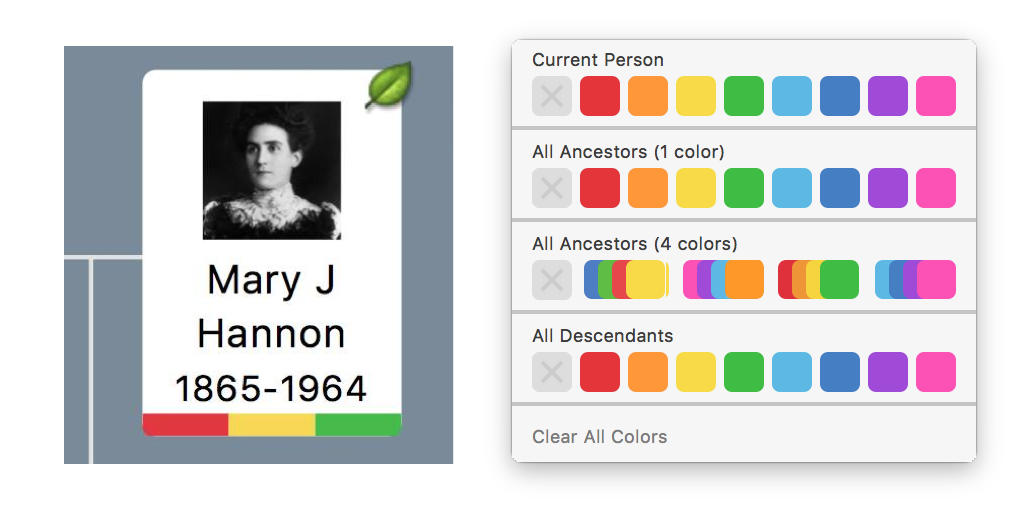 HELPFUL LINKS: