Exporting a File in Family Tree Maker
Answer ID 4376
How do I export a file in Family Tree Maker?
1. Click on the File menu and select Export.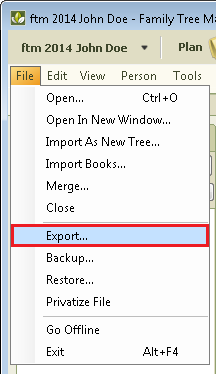 2. The Export file window will open. Choose Entire file to copy all individuals to the new file or Selected individuals to choose which individuals to include in the export.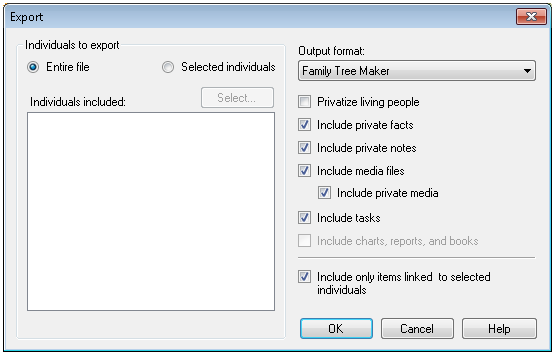 Note: For assistance splitting a tree or exporting a tree branch, click here.
3. Select an Output Format.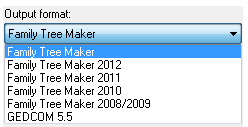 4. Review the remaining options (Privatize living people, Include private facts, etc) and select the desired settings.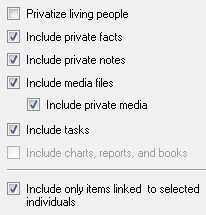 5. Click OK to open the Export pane. Choose a save location (Family Tree Maker uses ...\My Documents\Family Tree Maker\ by default), change the file name if necessary, and then click Save to finish.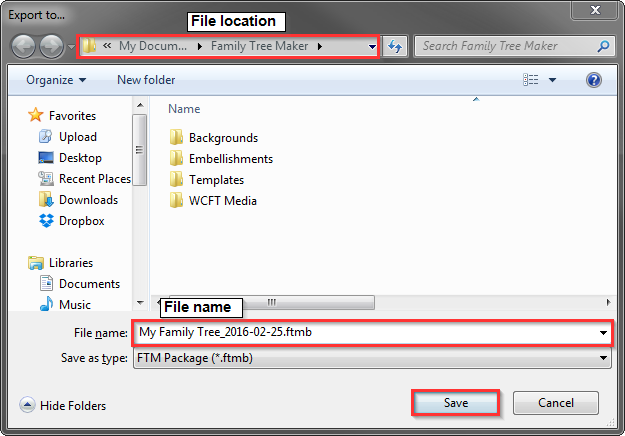 For assistance restoring a file, please click here. ​​​​​​​