How do I install Family Tree Maker 2017 for Mac?
1. Open the email with the link to download FTM 2017. If you have the Family Tree Maker 2017 installation DVD or USB Drive, you can skip straight to step 4.
2. Click the link to start downloading the program (the file will automatically be saved to your Downloads folder). It will take from 5 to 10 minutes for the download to be completed (the time will vary depending on your Internet connection speed).
3. Go to the Downloads folder on your Mac and look for the application file with the name FTM2017Mac.dmg.

4. Double-click the FTM2017Mac.dmg file that you have downloaded, or insert the Family Tree Maker 2017 DVD or USB Drive into your Mac.
5. In the window that opens, double-click the Family Tree Maker 2017.pkg icon to launch the Family Tree Maker Installer.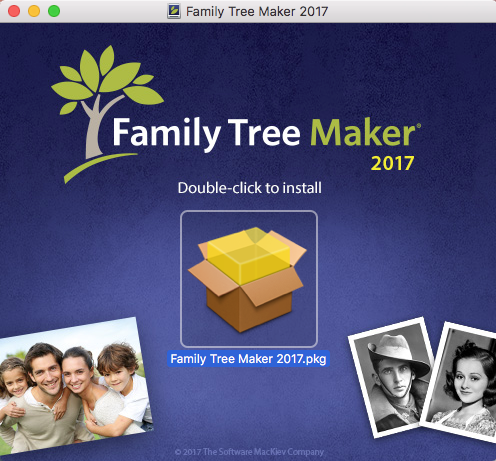 6. In the message that appears, click Continue to allow the installer to open.

7. On the Introduction screen, click Continue.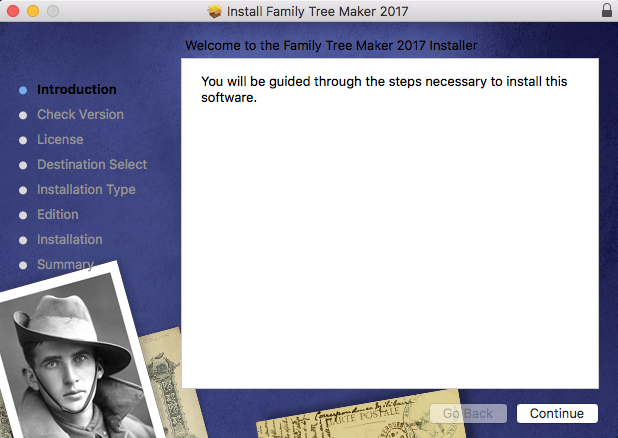 8. If you have a previous version of Family Tree Maker installed on the current computer, you will be asked if you have made backups of your trees. Click the Yes, Backups Made button if you have already made full backups of all your tree files. If you haven't, click Not Yet to back up your files before installing the new version of the software. To find out more about backing up trees, click the Learn How To Backup button.

9. Review the license agreement, and then click the Continue button.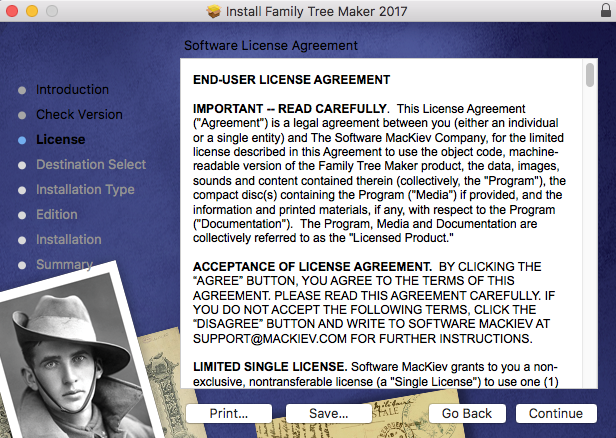 10. If you accept the terms of the agreement, click Agree.

11. Leave the default installation location selected, or click the Change Install Location button if you want to choose a different location to install Family Tree Maker. Then click Install to begin the installation process.

Important note: FTM 2017 is designed to run on your computer's internal hard drive, and it is not recommended that you attempt to install on a network or remote location. We recommend using the default installation location, changing only the drive if you have more than one internal drive or partition.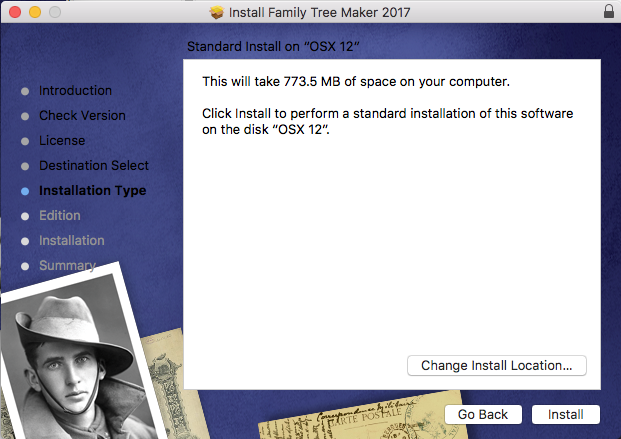 12. Choose your country edition and click Continue.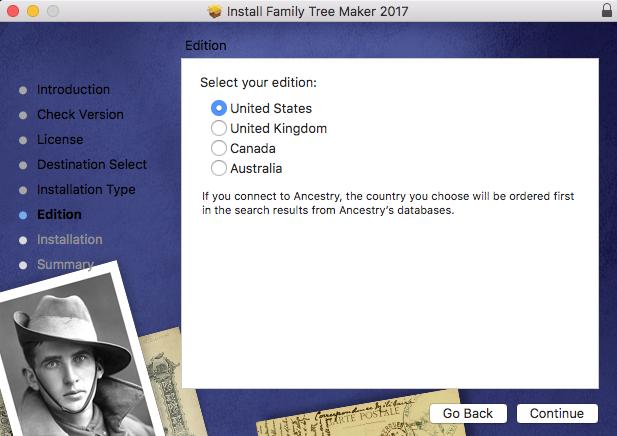 13. Enter your computer username and password and click Install Software to allow installation to start.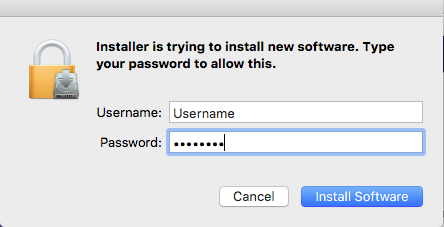 14. Once installation is complete, click Close to quit the Family Tree Maker Installer.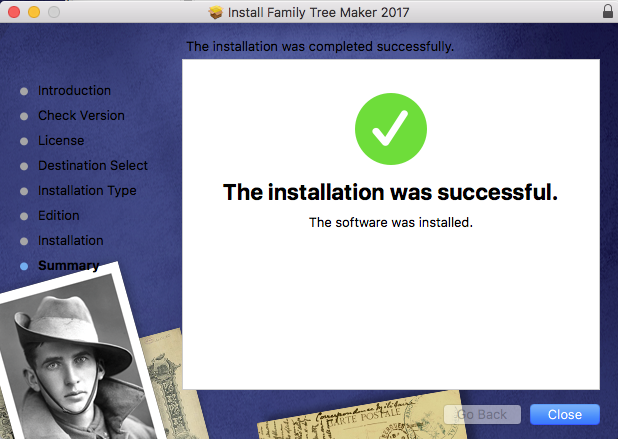 To open Family Tree Maker 2017, just double-click its icon in the Applications folder, which contains all the applications you have on your Mac. To open the Applications folder, click anywhere on your desktop, click the Go menu at the top of the screen, and then choose Applications. If you want to add the Family Tree Maker 2017 icon to the Dock, just drag it there from the Applications folder.