IMPORTANT NOTE: This article refers to the 23.1 update for FTM 2017, which has been replaced with the new 23.3 update (that includes the things described below) - click here for more information, or click here to get the update now.
WHAT'S NEW IN THE FAMILY TREE MAKER 2017 UPDATE
VERSION 23.1.0.480 - BOTH WINDOWS AND MAC
NEW FEATURES
Sync Progress Info
The Sync, Upload, and Download dialogs have been updated to display the changing count status so the user can see that progress is being made, and what stage the process is in. For example, the number of people uploaded out of the total to be uploaded might be displayed to help the user better understand what is taking place at that point.
Sync Weather at a Glance
A weather status badge has been added to the Ancestry Sync icon on the main toolbar and in the Current Tree area. The badge allows you to know whether it's a good time to sync without having to start the sync process first.

More Colors in More Lists
Color coding indicators now appear in people lists in the Places, Media, and Sources workspaces in addition to the Index of Individuals in the People workspace. Additionally, all eight colors can now be shown in all lists, rather than the previous limit of three colors. The Color column may need to be resized for the additional colors to appear.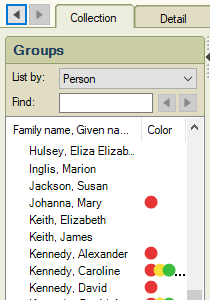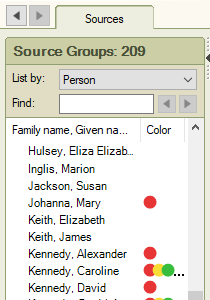 Exporting Saved Lists
Saved lists can now be selected in the Export window and exported as separate trees.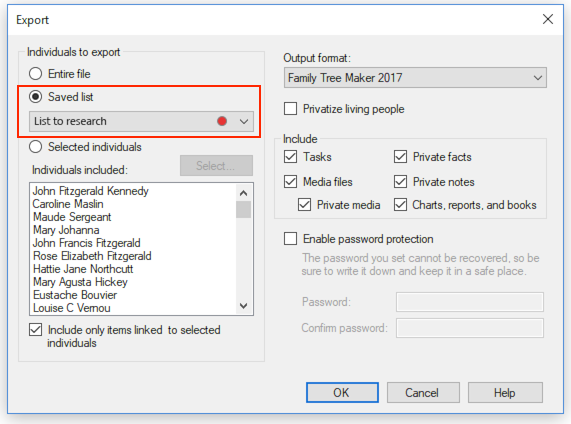 Navigation from Facts to Places
A navigation button to the place in the Places workspace was added next to the Place fields in the Information panel in the Tree tab of the People workspace.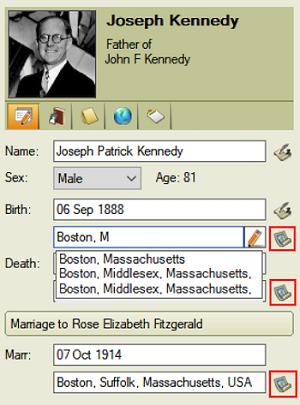 Background Colors in the People Workspace
Changing the background color in the People workspace is now possible thanks to the new control implemented in the tree view toolbar.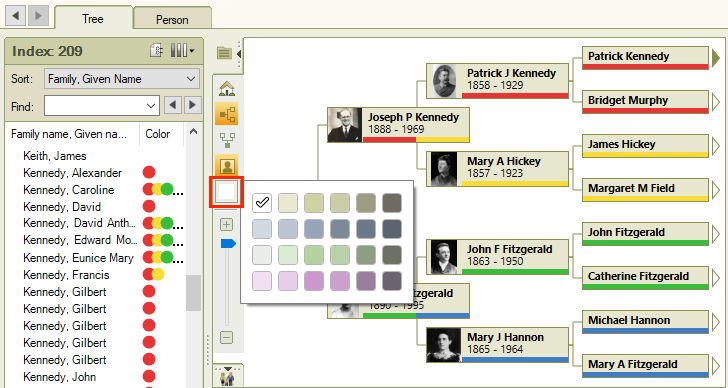 Matching PDF Companion Guide to v 23.1
The PDF Companion Guide that can be reached from the Help menu has been updated for version 23.1 functionality. Also, the PDF is now in full color on both platforms (the previous Windows guide was in black and white).

IMPROVEMENTS
A great many improvements have been made in this update with a focus on sync reliability, better performance and stability.
Sync Reliability
Great improvements were made towards more consistently reliable syncing, even with imperfect trees that previously could not be synced.
Web Merge
The merging of data from Ancestry and FamilySearch Web Search results is now more solid, even for problematic trees.
Performance
The application is significantly faster and nimbler throughout, and is particularly noticeable in large trees when syncing, merging Web Search results, and navigating after applying color coding.
Stability
While FTM 2017 was already remarkably stable, new systems have been implemented for preventing crashes, even when the application encounters interruptions, corrupted images, and other rogue elements.