How do I reset my Family Tree Maker for Mac settings?
If Family Tree Maker will not launch correctly, it may be necessary to reset the application settings. This will return all customized settings to their original, default values. This means that you will need to register again (choose Family Tree Maker 2017>Register Family Tree Maker), define your preferences once more (choose Family Tree Maker 2017>Preferences), and re-import your family tree files (see below).
To reset Family Tree Maker for Mac to the default settings, follow these steps:
1. Click anywhere on your desktop, and then click the Go menu at the top of the screen.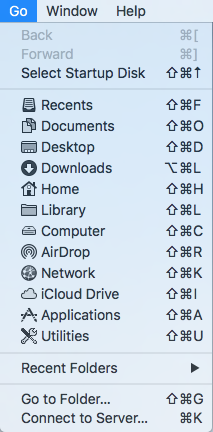 2. Hold down the Option key — a Library item will appear in the list of folders in the Go menu. Click it.
3. In the Library folder that opens in the Finder, go to the Preferences folder, locate the com.mackiev.FamilyTreeMaker2017.plist file, drag it to the Trash, and then empty the Trash.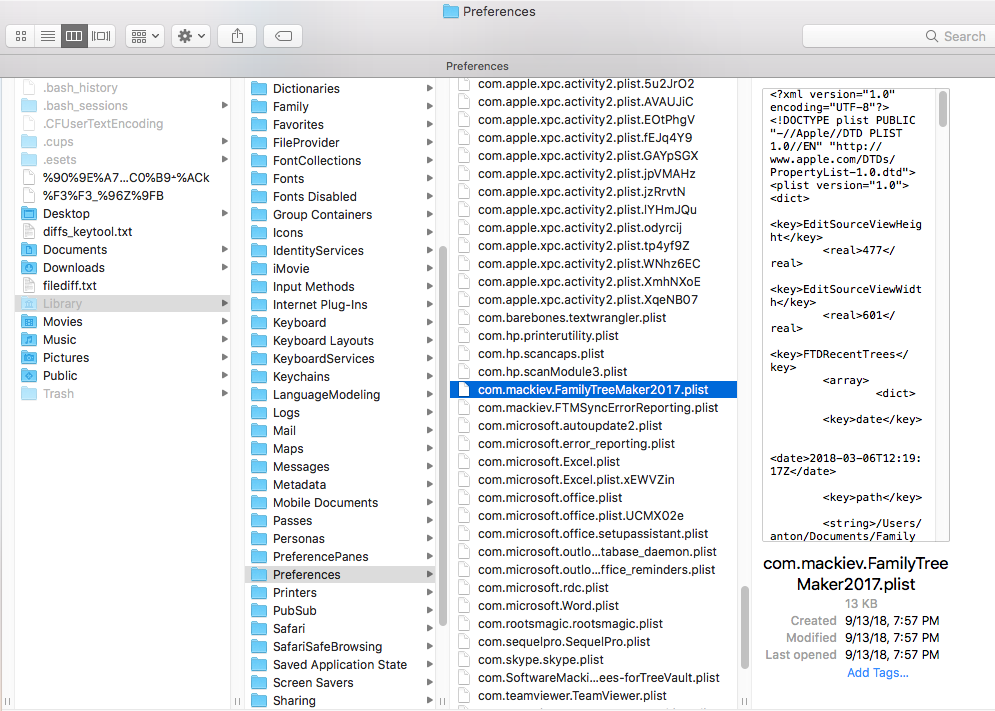 4. Restart your Mac and launch Family Tree Maker.
Please note that the data contained in your family tree files will not be affected in any way. However, after restoring the settings to defaults, no family trees will be shown in your list of trees on the Plan workspace. Don't worry — they weren't deleted from your computer. You just need to re-open your tree files in the application.

After resetting the program settings to default, simply go to the File menu, click Open, and select the tree file you're looking for. You will need to do this for each tree you wish to show in the list of trees.