What new features and changes are there in Family Tree Maker 2017?
Faster, Smarter, Safer FamilySync®
In FTM 2017, we have made significant improvements to how you sync, resulting in super fast syncing speeds, quality improvements to ensure successful syncs, and better methods to report, troubleshoot and fix sync issues. What's more, with FamilySync® you can now have Many-to-One Syncing - each Ancestry tree can now link to multiple FTM trees. For more information, click here.
Sync Weather Report Warning System
The Sync Weather Report is part of FamilySync®, designed to give you a built-in way of knowing when is the best time to sync. There are three status colors:



Green is a happy state with no known issues and clear syncing ahead.


Orange means caution is in order and a message tells you why.


Red appears only when the system is down.
All to keep you confidently syncing along, knowing you've got a built-in weatherman to tell you what the weather is like where you sync.

For more information, click here.

Integration with FamilySearch
With Family Tree Maker 2017 you can get automatic match suggestions for FamilySearch Family Tree records, search the tree's 1 billion+ names directly from within the program, and merge records you find straight into your own tree.
Powerful, Beautiful Color Coding
With color coding, you have the potential to make surprising new discoveries by choosing up to eight colors to mark a single person in your tree. You can use color coding to highlight direct-line ancestors and descendants, trace specific lineages, or denote specific individuals for things such as military service. As well, you can use the Index to create a list, apply a color to the list, and save that list for future use. For more information, click here.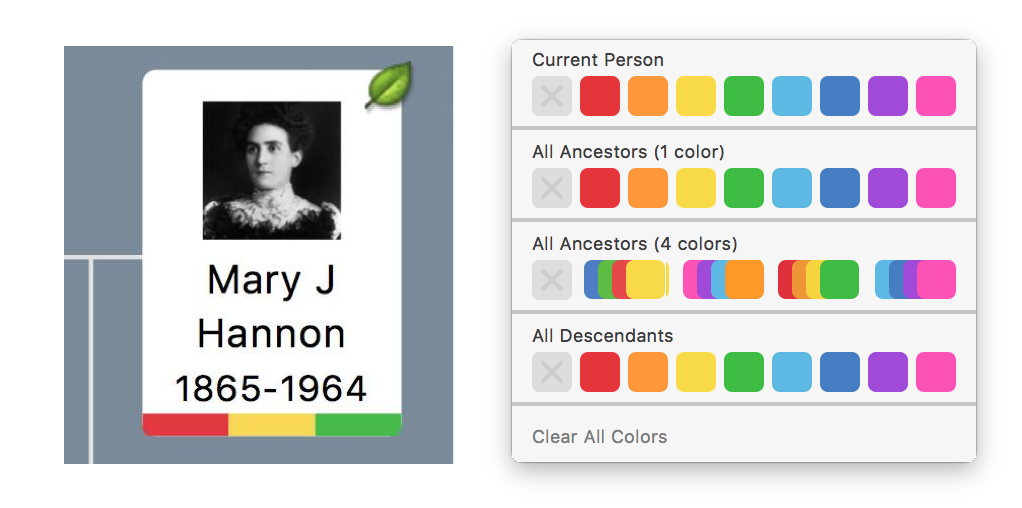 Simple Photo Repair Tools
The first tool in the FTM 2017 Photo Darkroom™ series is the Faded Photo Repair Tool. With just a few clicks, you can take an old, faded black-and-white photo and make it look new again. For more information, click here.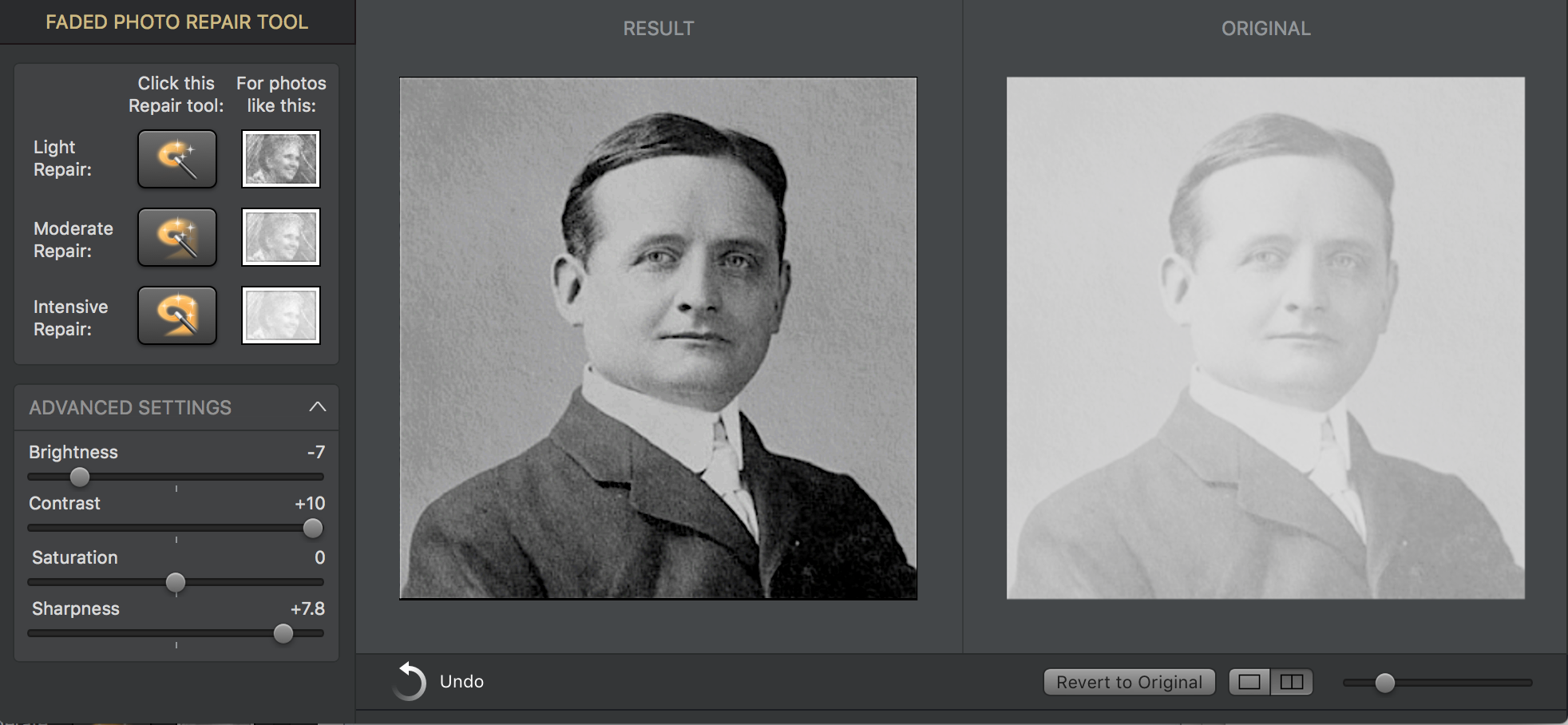 Mac Catching Up to Windows
For the first time, Mac and Windows users can both enjoy the same features and functionality regardless of which kind of computer they use! Files can be transferred easily between Mac and Windows versions, and you no longer have to choose which to buy - with one purchase, we'll give you both!